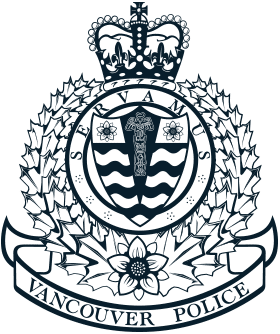 The Vancouver Police Department celebrated its 125th anniversary in 2011. For over a century-and-a-quarter the VPD has been keeping residents of Vancouver safe with a combination of innovative crime prevention techniques and old-fashioned police work.
The men and women of the VPD believe in a level of service that routinely goes "Beyond the Call." They embrace standards of performance that include Integrity, Compassion, Accountability, Respect, and Excellence (ICARE).
Our vision is nothing less than making Vancouver the safest major city in Canada. Our plans to achieve that goal are outlined in our Strategic Plan, or learn more about the VPD by browsing through other areas of this website.
Who are we?
The Vancouver Police Department is a diverse, innovative, and award-winning police department. We serve Vancouver's citizens and visitors, guided by our principles of integrity, compassion, accountability, respect, and excellence. We provide all who work here with the unique and rewarding opportunities that come with policing in an international port city, and the support they need to excel, both personally and professionally.
Who are you?
You are a caring and empathetic problem-solver, with a desire to make the world a better place. Looking for a career beyond the ordinary 9 to 5, you want something more exciting, more challenging, and more rewarding. As a team player, you believe that a group of committed and goal-oriented individuals can accomplish extraordinary things.
How do I join?
The Vancouver Police Department is a diverse police force, reflecting the rich tapestry of the many communities and lifestyles that make up our city. We are one of the largest municipal police forces in Canada and we are recognized as an innovator in Canadian law enforcement.
HOW TO APPLY FOR ALL UNIFORMED POSITIONS: